Motion Graphics Text Animation Video Maker Software
If you want to make commercial or professional stylish animated videos with few clicks, then Rank Trends Text Animator is the best for you. This is world number one motion graphics text animation video maker software for creating a professional animated video
11 Professional Template
Fully Cloud Based
No Need Download
No Upsell 
Complete Beginners Friendly
No Need Animation Skill
Amazing Kinetic Typography
Product Explainer Videos
Infographics Animation Video
Release Announcements
Business and Brand Promotion
Rank Trends Text Animated Videos, Done Right
Who Need This Animated Video Maker
Businesses like these would be lining up to getting motion text animated video maker app. Made from you happily paying your asking price
Brand Marketers
Affiliate Marketers
Social Media Influencers
Video Creation Agency
Youtuber 
Bloggers and Vloggers
Video Marketers
Local Business Owners
Products Creators 
Social Media Advertiser 
Product Launcer
Personal User 
Why Rank Trends Text Animation Maker:
Did you realize that online video are presently the most-viewed form of any kind of media anyplace on the planet? It's hard to believe, but it's true. Truth be told, more than six billion hours of video are view month to month around the globe, and this number is rapidly increasing. So, if you utilize high quality animated videos to promote your business brand and item, you will get the maximum ROI.
When it comes to video marketing, the statistics speak for themselves. After view, a video, an astounding 70% of consumers are going to buy a product. 92% of viewers of videos on a mobile device share the video with others, and 70% of professional online marketers declare that video is the most powerful conversion medium. All in all, I'm not catching that's meaning for you? All things considered, if your online business does not have a professional video on the web, at that point you're passing up a huge number of potential clients.
Fortunately, we can help. We provide commercially produced motion graphics text animation video maker app name Rank Trends Text Animator. Where it is an infographic or product explainer animation videos, our text animation software has the look and feel of a high-quality commercial template, complete with amazing kinetic typography, motion graphics background, text animation, images, logos, music and of course, most importantly, your company's contact information.
If you want to get thousands of customer within a short time, just confirm your copy before end the special offer.
Why Text Animated Videos for Your Business
The text animated videos help feature the key focuses on your business or item in an easy and successful way. If you will likely sell an item, clarify an idea or a plan to a huge crowd, animated text videos are a certain shot method for keeping your targeted people drew in and interested by what you are stating.
According to DreamGrow, 65% of peoples are interested to learn visually, and 90% of the information transmitted to the brain by visual.
Kinetic typography videos sell for more than $100 a pop on platforms like Upwork and Fiverr. So you can save lots of money to promote your product or service.
Visual information is processed 60,000x faster by DreamGrow. Viewers are 95% more likely to remember a call to action after watching a video by Forbes
Motion graphics animated text video don't simply draw in your clients; they additionally move them to take action to make buys and help to enhance maximum ROI.
2/3 of all online activity is spent watching the video. So, including a text animation video on your sales page can expand your conversion rate by an incredible 80%.
Also, Google adores video content. Adding motion text animation videos on the landing page is an awesome method to enhance your search engines optimization and can assist your business with ranking higher on Google search result page.
How Rank Trends Text Animated Video Maker  Work:
Using the mentioned text animated video maker app in the video you can create professional text animation effects and motion graphics for your business brand and products. As well as you can create dynamic and eye catching Facebook and YouTube videos. This is one of the best motion text animation maker software for your business. This text animation software for editing videos is, in my personal and our client's opinion, the best one on the online market. Even if you want to use normally for your videos, this Rank Trends Text Animator video maker software will help you to build youtube and social media clips and other promotional videos on the go or you can use it to fully edit your videos for promoting your product and business. 
How it works:
Login 
Select your choice-able professional ready-made design template 
Click Create Video 
Change image 
Change Text 
Click done 
Rank Trends Text Animator Features:
Here is the most important feature of Rank Trends Text Animator:
11 amazing ready-made motion text animation maker template. 
Manually upload option for background image
Royalty free image option (You can add royalty free image through Pixabay or Unsplash)
No need install or download 
Fully cloud base software 
Unlimited video
Professional music 
Boost conversation rate
Increase engange with your customer
Save your time and moeny
Help client's to understand your product
Improve SEO 
If you want to buy this motion text animation software just comfirm your copy now.
Hurry!!
Last Few Copies With A Low One-Time Price Tag Left
Lock in and get access to Rank Trends Text Animator right NOW.
After we run out of these copies…Motion Text Animator would be sold at a much higher monthly and yearly recurring fee.
Also our iron-clad 30-day no questions money back guarantee would expire.
Don't Like It, Return It:
Rank Trends text animation video maker apps are most popular in the world. We know there's an enormous interest in the market for these kinds of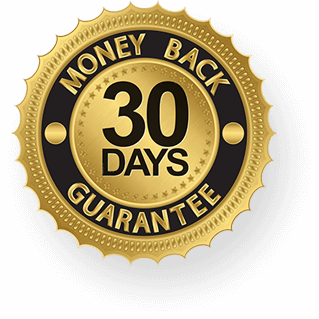 motion text animation videos. They are a significant piece of any online marketing content strategy can use Rank Trends Text Animator for for 30 days. What you make will be obviously better than videos made with After impacts. 
Keep your videos on:
Keep your videos on Fiverr and UpWork … what's more, watch the requests roll in
If Rank Trends text animator misses the mark on any videos – request your cashback.
We will issue a refund without any inquiries asked.